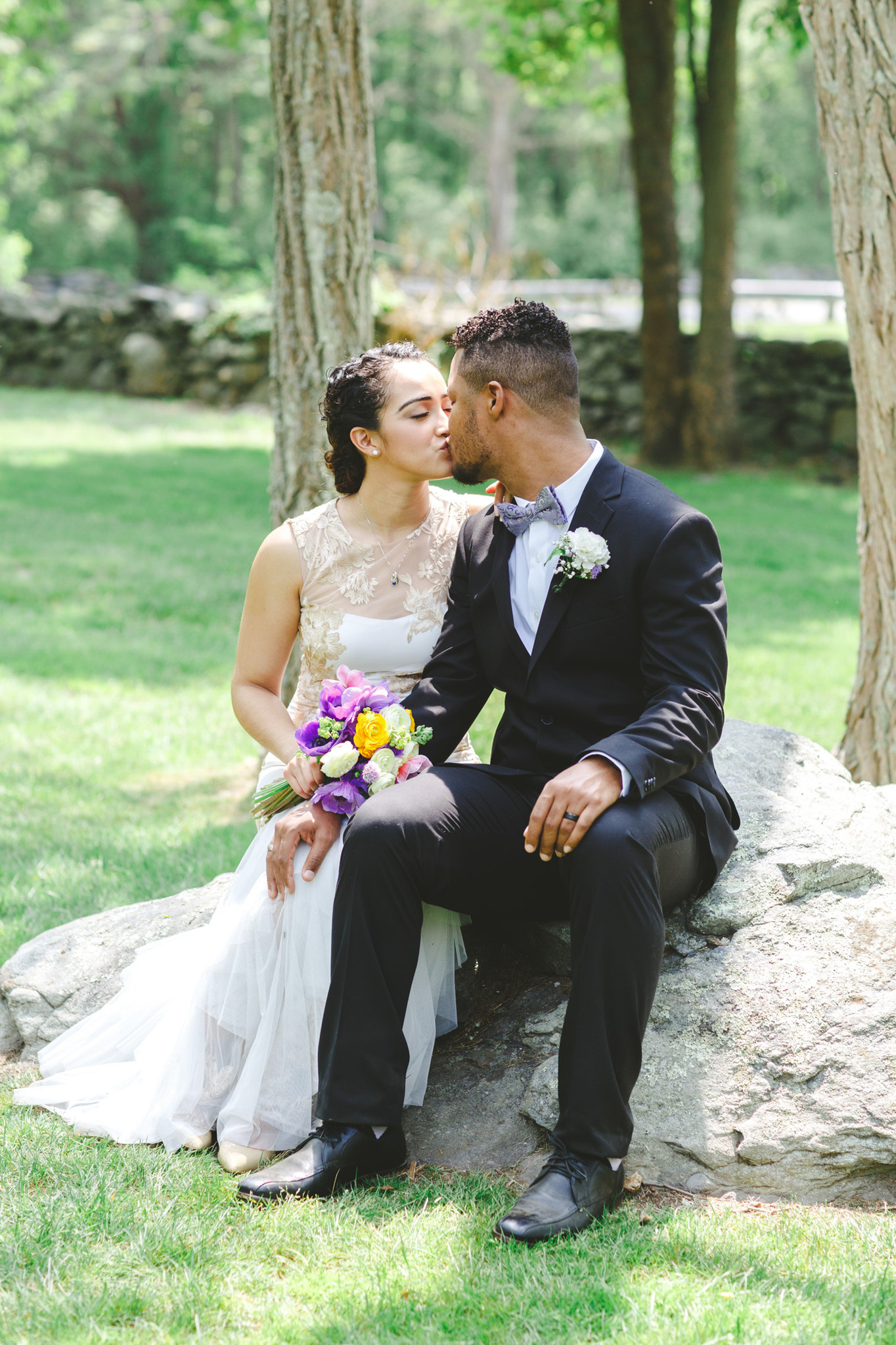 Melissa and Jonathan have a love story that spans an ocean!
A little over two years ago, these two met while Melissa was vacationing in the Dominican Republic. Jonathan was working at the resort where she stayed, they started talking and went out dancing one evening. Fast-forward through two years of long distance, numerous phone & Skype conversations, and trips to the DR; these two tied the knot on memorial day weekend, in a beautiful intimate ceremony at Colt State Park and are now officially husband and wife. Distance is no longer an issue and these two can begin their new lives together.

The weather was gorgeous, not a cloud in the sky; perfect for their outdoor vows and picnic reception. Their dog, Obie, who made an appearance during their Waterplace Park engagement session, was also involved in the wedding festivities. Even guests brought their dogs! It was a wonderful, laid back day to reflect on the commitment these two have made to one another.
Congratulations Melissa & Jonathan!!!